In the ever-evolving landscape of the fintech-banking partnership, financial institutions are faced with the pivotal decision to either develop their own lending technology or source it externally. Before making the choice, it's key to weigh up the advantages and drawbacks of each option.
Back in 2020, a Barclays report underscored how the age of competition between fintechs and banks was already over, paving the way for a new collaborative financial services model. The then emerging banking-as-a-platform paradigm emphasised a symbiotic relationship between banks and fintech firms, establishing itself as the predominant force.
Barclays surveyed nearly 2000 industry leaders at Money 20/20 events across Europe, Asia, and the US. The consensus from over two-thirds of those participants was that collaboration and strategic alliances with fintech companies for mutual gain should be the preferred course of action for traditional banks moving forward.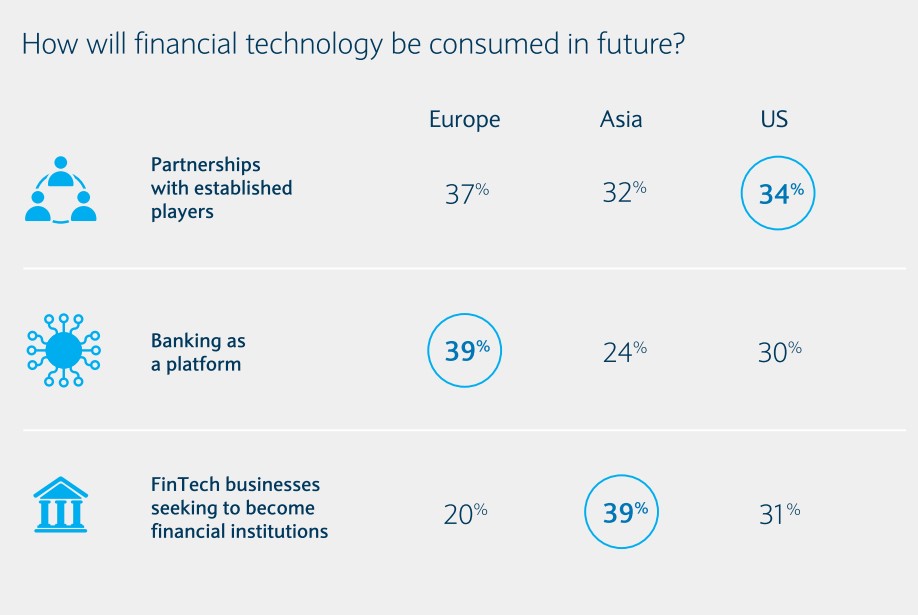 The underlying driver for this enhanced collaboration can be primarily attributed to elevated customer expectations according to the report. Customers now expect smooth, tailored digital experiences in various areas of their lives from shopping, holiday planning, to securing a spot in sought-after yoga courses.
To put it simply, banks need to partner with experts in complex digital transformation.
And when it comes to lending, the debate between building vs buying tech solutions rages on. Technology is a perpetual disruptor, and large financial institutions continue to grapple with modernising their legacy systems to align with emerging trends.
If a bank chooses to build its new lending technology, the hiring of product managers, software engineers, and other highly-skilled employees becomes crucial. This process can be expensive and comes with a significant upfront investment in the necessary infrastructure to support software development, testing and maintenance.
Speed to market slows significantly when a bank chooses to build this solution from scratch, creating a significant risk that the technology will already be antiquated upon completion. Additionally, rival banks may seize the opportunity for market entry, thereby securing a larger market share.
In many cases, buying in expertise proves to be a more cost-effective and streamlined approach. By collaborating with an established fintech company, banks are presented with an invaluable chance to experience the technology first hand prior to making a full commitment to investing in a build or buy strategy.
How a lending software solution can help drive banks' digital transformation journeys
Implementing a lending software solution can play a significant role in driving a bank's digital transformation in lending. As competition in the financial industry continues to intensify, banks are turning to fintech companies to enhance their product ranges and service offerings to remain competitive.
By using embedded lending solutions, banks can offer loans to small and medium-sized enterprises (SMEs) at the point of sale for specific products or services. This approach integrates credit assessment and loan application processes seamlessly within the SMEs' transaction process, allowing them to secure financing without disrupting their business operations. With embedded lending, SMEs can access financing quickly and conveniently, empowering them to invest in their growth and expand their operations.

In addition, there are significant threats to not undergoing a digital transformation. Recent research by Marqeta has highlighted that over two thirds (67%) of UK SMEs are now considering finding a new provider if their current bank is unable to offer better digital capabilities. The implementation of lending software solutions is crucial for banks' digital transformation journeys, and those who fail to embrace this technology risk being left behind in today's highly competitive financial industry.

Lending software solutions can be viewed as the backbone of the digital transformation in lending. It enables banks to offer products and solutions that create a more seamless customer experience, which ultimately boost customer satisfaction levels.
Embracing Embedded Finance A New Era in Banking Partnerships
Many banks are recognising the undeniable advantages of partnering with fintechs to improve the lending experience, and crucially, the customer journey. By collaborating with these reliable partners, financial institutions are discarding outdated legacy systems and adopting cutting-edge, cloud-based management systems.
Ezbob stands out in this space; our strength lies in our unique blend of extensive lending expertise (established in 2011 as a lender) and our industry-leading technology. We take pride in our collaborations with some of the world's most prominent financial organisations, offering them an unparalleled, fully automated and paperless solution for SME and consumer lending. Our platform addresses the comprehensive user journey, as well as all aspects of compliance, risk, and decision-making.
At Ezbob, we now provide our cutting-edge platform on a modular basis that can meet the many challenges that legacy technology can pose.
By integrating data from over 40 distinct service providers, our solution provides better data that results in smoother onboarding, more precise affordability assessments, and automated risk management. This encompasses the capability to deliver automated lending decisions by using non-traditional online data sources such as Amazon, eBay, and PayPal. Applicants can receive an offer within minutes, and funds are transferred in a matter of hours, all without the need for human intervention.
That's how we're helping our partners stay ahead of the competition.
Get in touch today to find out how you can partner with ezbob to access best-in-class lending technology and stay ahead of the curve.