(This post first appeared on Finextra)
The UK's small and medium-sized enterprises (SMEs) have traditionally turned to the big high street lenders for all of their financing needs. The much-publicised advent of the challenger banks is reshaping this dynamic, and it's crucial for the incumbents to invest in their digital services in order to stay competitive and retain market share.
SME lending in the UK is typically dominated by five prominent banking groups: NatWest Group, Lloyds Banking Group, Barclays, Santander, and HSBC. These brands are household names, familiar to small businesses throughout the nation.
However, new research from Marqeta has revealed that 84% of the UK's SMEs have become frustrated with their current lending experience, with 90% demanding more digital services to help them navigate the complexities of the COVID-19 environment.
The high street banks are under pressure for their treatment of SME customers during the pandemic with multiple loan applications declined, despite firms being eligible for funding. The UK banking and finance industry has been overwhelmed by applications and has only supported around 27% of British businesses through the government-backed coronavirus lending schemes, almost a year since the schemes were introduced.
Small business owners are losing confidence in the UK's biggest banks and are increasingly considering switching their business across to the raft of digital challengers.
This is a trend that started before the pandemic. A 2019 study by the British Business Bank, for example, found that amongst those who had contacted finance providers other than the 'Big Five', 20% had contacted a challenger bank.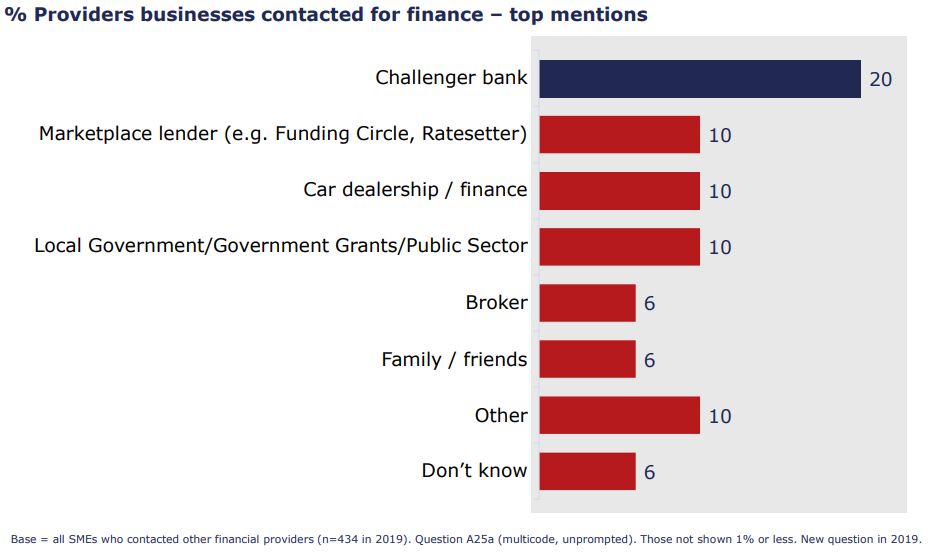 Challenger banks have launched innovative business banking propositions in the past couple of years, which are further driving up SMEs' expectations. The CEO of one of the largest challengers bullishly believes that they will hold 18% of the SME market in just five years' time.
Driving towards digital
Marqeta's research highlighted that over two thirds (67%) of UK SMEs are now considering finding a new provider if their current bank is unable to swiftly provide better digital capabilities.
In addition to lengthy lending decisions, nearly a third of SMEs are frustrated with the difficulty of integrating business bank accounts with other systems such as accounting. They're attracted by the possibilities on offer with new cloud banking solutions.
Challenger banks are setting new standards for excellence in customer experience, speed, and lower operating costs that all other financial institutions must match to stay competitive. The intelligent use of data and decisioning analytics is driving down time-to-decision and operating expense while improving the accuracy of risk management.
If the incumbents don't act now to improve their existing digital services, they risk losing a vital revenue stream as customers switch to other providers with better offerings. We're successfully helping a number of European banks to meet this digital challenge, for example Intesa San Paolo, which now has a digital lending platform that performs at the level of the best in the business.
The digital transformation that's required by incumbent financial institutions to stay competitive can be expensive and time-consuming due to the scale, complexity, and inflexibility of their legacy systems.
It's naturally easier for the biggest banks to spend more heavily on digital transformation in order to match the challenger banks' breakthroughs and meet the increased demand for digital channels prompted by the pandemic.
But it's a different story for Tier 2 and 3 financial institutions that are now losing market share to both the challengers and the larger banks that have been pushed into action. To remain competitive, they must quickly implement affordable solutions that improve the customer experience, speed the decisioning process, and lower their operating costs.
At Ezbob, we provide innovative, affordable cloud-based banking solutions that democratise access to help financial institutions of all shapes and sizes to stay competitive.
Get in touch today to learn more about our award-winning lending solutions, and how we can help you to digitise your processes and transform your lending offering.