This week, Ezbob won the Best Technology Partner award at the Lending Awards 2020.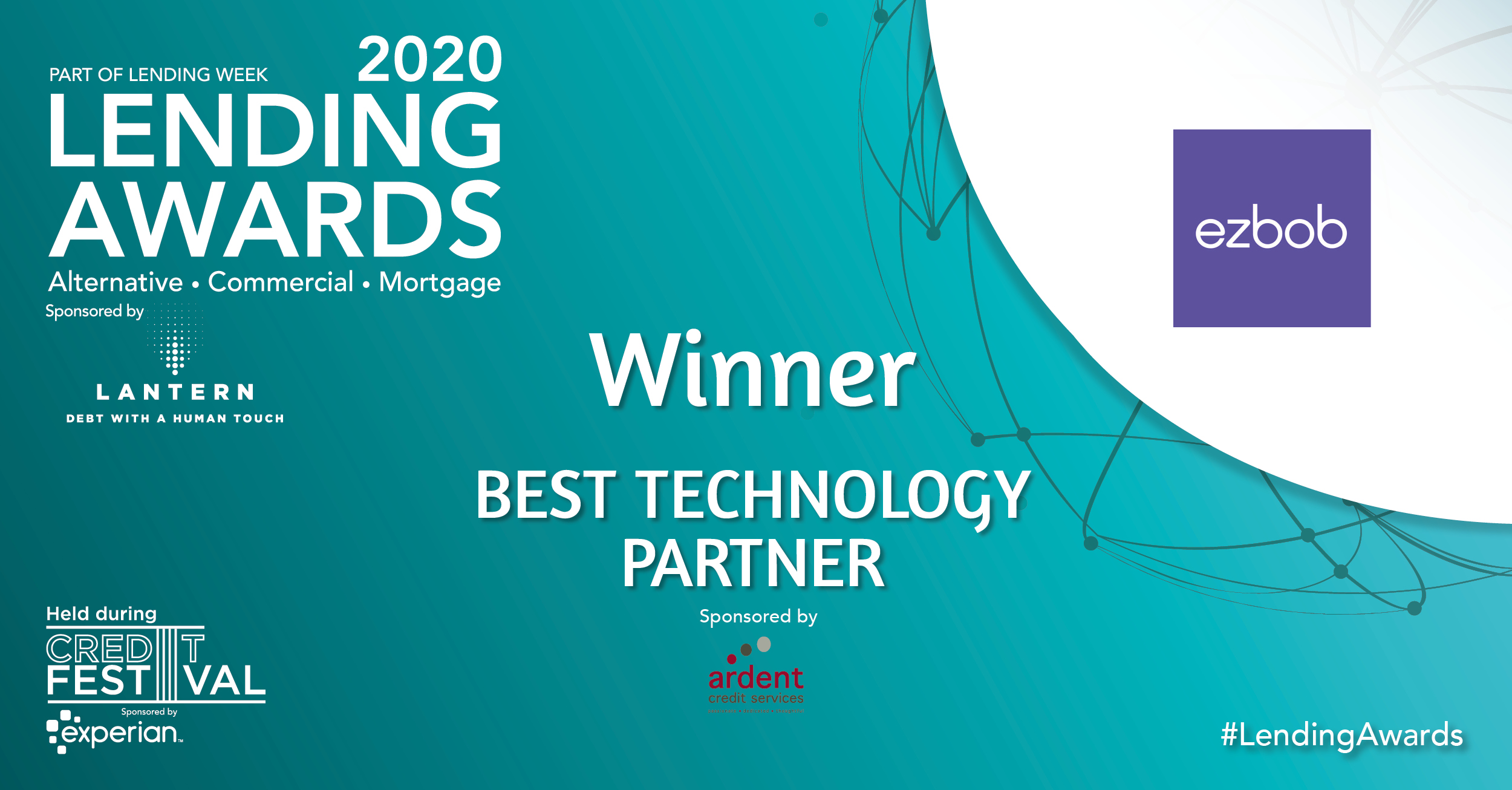 As the only awards programme covering the mortgage, commercial and alternative lending industries, the Lending Awards recognised outstanding achievement across all three verticals, in a year that all lenders have been working under exceptional pressure.

The awards followed a new-look Lending Summit, held over two days as an interactive digital broadcast, which brought together presenters from lenders including Lloyds Banking Group, Skipton Building Society, HSBC, Hitachi Capital, Cambridge Building Society, Beverly Building Society, Roma Finance, Haydock Finance and others.

The independent judging panel for the awards comprised directors and executives working in roles such as head of credit risk, chief credit officer, director of SME banking and head of venture debt across lenders including HSBC, Lloyds Banking Group, Oakbrook Finance, Virgin Money and Paragon Bank.