ezbob are Finalists for the Financial NewTech Challenge 2020.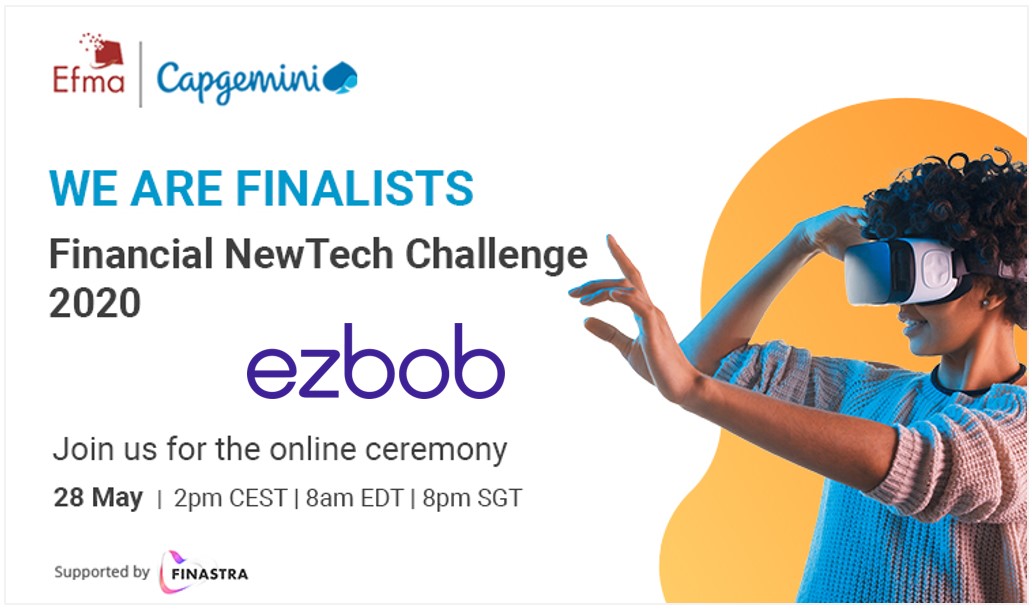 Out of the 70 nominees, 7 winners will be unveiled during the online Ceremony on 28 May.
The challenge is powered by FinTechVisor, a global platform that enables FinTechs, InsurTechs, RegTechs and Financial NewTechs to showcase their solutions as well as empowering an interactive matchmaking tool to foster new partnerships for them with financial institutions.
It offers an opportunity for Financial NewTechs and financial institutions to showcase their collaborative business solutions to a selective panel of experts and industry influencers.
For more details about the event, please visit FinTechVisor.