As the bank-fintech relationship evolves, financial institutions have the choice between building their own lending technology or buying in. Before making the choice, it's crucial to understand the pros and cons of each option.
A recent report by Barclays highlighted how the age of competition between banks and fintechs is over. There's a new financial services ecosystem emerging where the 'banking-as-a-platform' model, built on focused collaboration between fintechs and banks, is becoming the dominant power.
Barclays surveyed nearly 2,000 industry leaders at Money 20/20's suite of events across Europe, Asia and the US. More than two-thirds of respondents identified collaborating and partnering with fintechs for mutual benefit as the preferred future approach for traditional banks.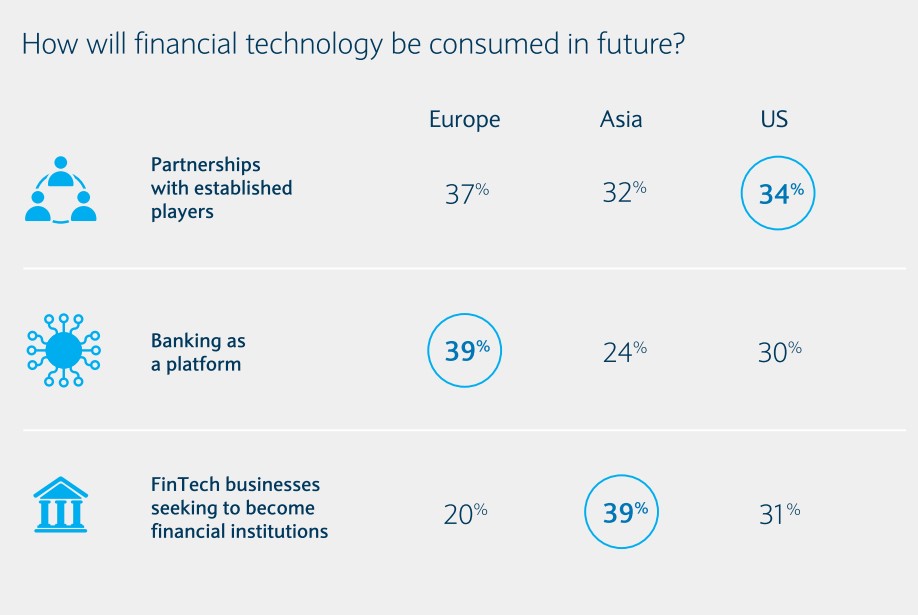 The underlying driver for this increased cooperation, according to the report, is the raised expectations of customers who have become accustomed to a seamless, personalised digital experience in other aspects of their lives – whether shopping, booking a holiday or securing a place on the latest trendy yoga course.
In short, the banks need to partner with experts in complex digital transformation.
When it comes to lending, build vs buy is an increasingly common question. The truth is that technology has always been massively disruptive, and large, cumbersome financial institutions have struggled to upgrade their legacy systems to meet changing trends.
If it chooses to build new lending technology itself, a bank must recruit product managers, software engineers and other highly-skilled employees. A costly process, combined with a large upfront investment in infrastructure to support software development, testing and maintenance.
Speed to market slows if an institution chooses to build, raising the significant risk that the new service will already be outdated when it comes to fruition. There is also the risk that competitor banks will make the first move into the market capitalising by grabbing market share.
Buying in expertise often proves the most cost-effective and efficient solution. Partnering with a market-leading fintech also gives banks the valuable opportunity to take the technology for a test drive before fully investing in a build or buy strategy.
The rise of Lending-as-a-service
Given the clear benefits, many banks are now partnering with agile fintechs to improve the lending experience and, crucially, the customer journey. They are working with these trusted partners to sweep away tired legacy systems, replacing them with innovative cloud-based managed services.
At ezbob, our strength lies in the combination of our rich lending experience (we actually began life in 2011 as a lender) and our best-in-class technology.
We're proud to partner with some of the world's largest financial institutions. We provide the only bank-grade A-Z automated, paperless solution for SME and consumer lending that covers the entire user journey as well as all aspects of compliance, risk and decisioning.
We also now offer our solution on a modular basis with banks increasingly expressing interest in our Smart Onboarding technology allowing multi-product and omni-channel applications.
The ezbob solution aggregates information from over 40 different service providers and presents better data that leads to better risk management. This includes the ability to provide automated lending decisions based on non-traditional online data, such as Amazon, e-bay or PayPal activity. In minutes applicants can receive an offer and the money is transferred within hours without any human intervention.
We're helping our partners to beat their competitors to the punch.
Get in touch today to find out how you can partner with ezbob to access best-in-class lending technology and stay ahead of the curve.