With the Budget today and the expected impact of Covid-19 on the UK population, the Bank of England have taken two major steps to provide breathing space for lenders and to encourage lenders to make more funding available to SMEs to assist them where there are cash flow issues that may arise.
Base Rate
The Bank of England have this morning cut the base rate by 50 basis points (bps) to 0.25% a historic low last seen in the immediate aftermath of the Brexit referendum and before that during the financial crisis of more than a decade ago.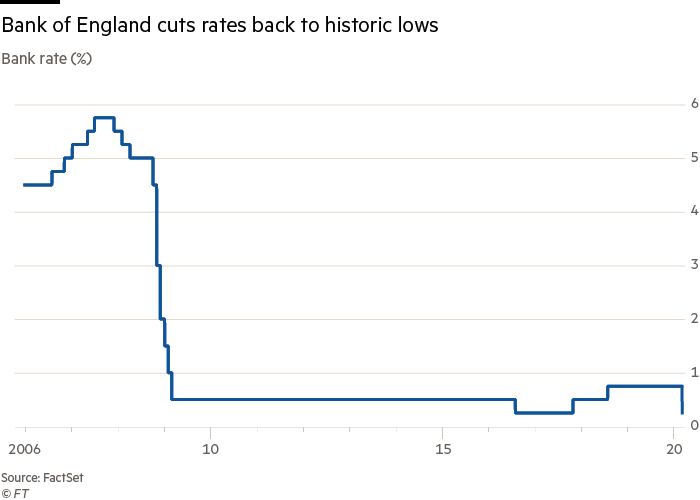 One of the purposes of having a rate this low is to encourage commercial banks that retaining funds or placing them with the Bank of England is – whilst safe – an activity that might not generate sufficient returns to shareholders that would support their market capitalisation. If a commercial bank wants to generate returns and increase shareholder value, the best way to do this is to lend.
Term Funding Scheme (TFSME)
Alongside the low base rate, there is a new term funding scheme offered by the Bank of England which enables lending by commercial banks to the following groups:
Private Non-Financial (Limited) Companies with debit turnover of <= £25M annually
Sole traders (excluding for Buy-to-Let transactions)
Some lenders as non-bank credit providers which are deemed to be UK resident; examples of these might include non-bank mortgage lenders, leasing or factoring businesses.
The Bank of England will require collateral to be made available by participants in the form of bonds or other assets such as ABS or MBS and the amount to be loaned will be ≥ 5% of the base stock of lending to the real economy; this lending will be priced at 0.25bps.
Further details of TFSME will be issued later in March 2020.